Mahaveer Building Material Company is the first choice for Individual House Builders, Organisations and Projects for fulfilling their demands for Structural Steel and construction Steel. We deal in all types of structural steels which include Ms Pipes ( Round and Square), Ms L Angles, Ms C Channels / ISMC, Ms I Beams / ISMB, Ms Plates, Chequered Plates, Ms Bars, Iron Rods etc. We are channel partners for Tata Steel and have ties ups with leading Primary / Main and Secondary Steel Producers in India. We maintain more than 100 Metric Tonnes of Tmt Steel stock in our Uruli Kanchan Yard so that we can fulfil your construction steel requirements ranging from 100Kg to 100MT readily available for immediate delivery.
Tata Structura is manufactured conforming to IS:4923 and IS:1161 standards for square, rectangular and circular sections respectively. Tata Structura has multiple applications ranging from architectural, industrial, infrastructural, general engineering to power plants, solar power plants, steel industry, railways etc.
SAIL is among the leading main producers of structural steel in India. The SAIL product line includes Bars, Rods, Pipes, Plates, Angles and Channels, Beams/ Joists. All the products as at par globals standards and manufactured as per IS code.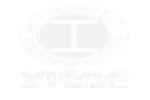 VIZAG structural steel product line includes Ms Round Bars, Wire Rod Coils, Ms Angles, Ms Channels, Ms Beams. All the products as at par globals standards and manufactured as per IS code.
Jindal Steel and Power products are energised by the buoyancy of innovation that enables the distinction of being a trailblazer.The JSPL product line includes Parallel Flange Beams and Columns, Plates and Coils, Angles and Channnels, Wire Rodsand Round Bars, .All the products as at par globals standards and manufactured as per IS code.

During four decades of existence Bhushan Power and Steel Ltd.(BPSL) has grown in to a leading business house having diversified business interests in a range of basic and value added products viz, DRI, PIG Iron, Billets, H.R. Coils, CR Coils, GP / GC Sheets, Galvanized / Colour Coated Profiles, Precision Tubes, Black Pipe & G.I. Pipes, Pre-Galvanised Pipe, Cable Tape and Special Alloy Steel Round Bars, RCS Hexagons, Wire Rods and Bright Bars.

More than four decades earlier, Surya started manufacturing steel pipes and has been growing ever since. It is considered to be one of the largest GI pipe manufacturers in India. The product line includes ERW Pipes & Hollow Section Pipes, Spiral Welded Pipes and Cold Rolled Strips & Sheets.

Offered array of products by G.D. Metsteel Pvt. Ltd.(G. D. Malhotra), are precisely fabricated utilizing an excellent quality raw material by the assistance of advanced technology in total compliance with the predefined quality measures. These products are well-known for their unique features such as robust construction, long life, rust resistant, accurate dimension and reliability. Mild Steel Angle, MS Angle, Mild Steel Equal Angle,MS Channels, MS Channels, Mild Steel Channels, Mild Steel Channels, MS Beams, MS Beams, Mild Steel Beams, Industrial Mild Steel Beams, MS Flats, MS Flat, Mild Steel Flat, Mild Steel Flat Bar.